Annex Learning Photo Gallery
Practising Interviewing Skills in Casablanca
Personal Branding session at Syracuse University
Teaching Communication Styles at SUNY Westchester
Leadership training in India
Gala Dinner at the APJ Finance Development Conference India 2014
Team dinner at the hawker stalls in Malaysia after a busy week of training.
This team strategizes about how they will survive in the Sub-Arctic. India 2014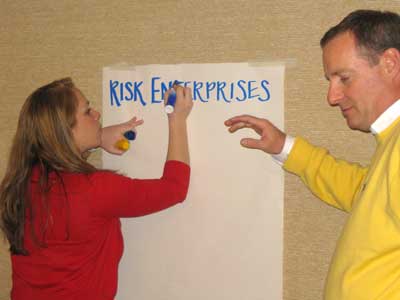 Teams prepare a sales pitch during charity bike-building with GPS.
MBTI Leadership program, Syracuse University
Presentation Skills survivors! Penang, Malaysia 2014
Students in our college- to- corporate program assemble a balloon chair.
Annex Learning Photo Gallery
Annex Learning Photo Gallery
Click on any photo to enlarge and/or to launch a full-screen slide show.