About Annex Learning Inc.
Carla Fischer founded Annex Learning Inc. in 1999 to provide leadership consulting and facilitation services to companies and organizations around the world. At Annex Learning Inc., we work with a team of partners and associates and match our skills and abilities with our clients' needs in the areas of Learning and Development and Meeting Facilitation. This means that our engagements will sometimes be direct and other times, through shared and sub-contracted services. Some of our partners include: Gilman Performance Systems (GPS), TRICorporation, Wronski & Associates, Treasure Hunt Adventures, and more.

With this extensive network of partners, Annex Learning is able to broaden our services and offer a huge range of training and development programs, meeting planning and facilitation services, coaching and counselling resources, and much more -- all to serve the needs and demands of your organization.
Here are some sample projects:
Bayer Healthcare: Working with our partners at GPS, Annex Learning Inc. designed a customized the Foundations Curriculum for all R&D employees based on the vision of R&D SVP. Modules include: Meeting Management, Problem Solving, Conflict Management, and two levels of Presentation Skills. The Foundations Curriculum was so successful within R&D that it was implemented across the entire Diabetes Division at four sites nationwide.

UBS: Since 2004, Annex Learning's founder Carla Fischer has served on a faculty to facilitate a four-day development program for new front-line managers at this global financial services firm. She is consistently a top-rated instructor on this program.

GE Commercial Finance: Over a period of three years, Annex Learning conducted post-employee survey focus groups to help leadership better understand survey results and feedback. We then worked with senior management to develop action plans to address key employee concerns.

BP: Annex Learning was hired to facilitate bi-monthly Procurement staff meetings in London and various U.S. sites over a five year period. Our services included developing agendas, directing the meetings and supporting follow-through activities on action items.

Wyeth Pharmaceuticals: Working through our partners at apd, llc, Carla Haase delivered and facilitated the Presentation Skills and Performance Management curriculum to front-line managers and individual contributors over a five year period.

Harvard Business School: For two consecutive years, Annex Learning was part of a team of independent consultants organized by Treasure Hunt Adventures to plan and conduct a broad-scale (600+ participants) team-building activity for the Orientation Weekend of incoming students at Harvard Business School in Cambridge, Mass.



About Carla Fischer (Carla Haase)
Annex Learning Inc. Founder and President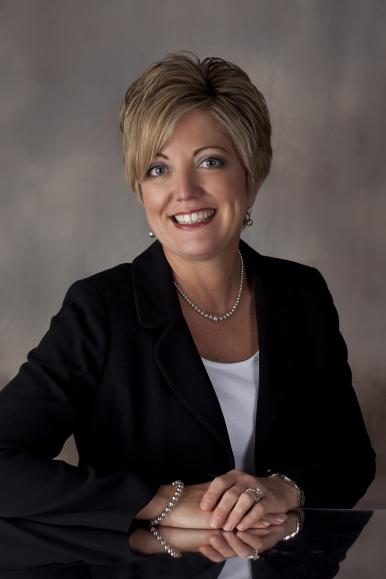 Carla Fischer, an experienced trainer and master facilitator, has been working in the field of learning and development since the early 90s. In addition to her truly engaging style, Carla offers her participants a keen sense for business and a wealth of experience with some of the world's largest multinational companies. She has worked across several functions and industries including manufacturing, financial services, high tech, healthcare/pharma, and engineering.
Carla has done extensive work in the fields of entry level and first line leader training and has been a coach and advisor to mid-level managers and corporate executives. She has significant global experience managing internal corporate training programs in India, Mexico, Japan, China, Thailand, South America, and across Europe. For clients, she has conducted over 100 training sessions outside the U.S. in English and she is skilled in teaching and facilitating with simultaneous translation.
Prior to establishing Annex Learning Inc., Carla worked for General Electric for 12 years, seven of which were in training and organizational development. Carla managed programs at GE's Leadership Development Institute --Crotonville-- in Ossining, NY and at GE's global headquarters in Fairfield, CT. Additionally, she was responsible for leadership development and performance management programs at GE Capital.
In 1995, Carla was qualified to administer the Myers Briggs Type Indicator® by Otto Kroeger, and she earned the designation of MBTI® "Master Practitioner" in 2010. This is a significant distinction created by the publisher to designate "super-users" of the instrument. She is also a member of the Association for Psychological Type International (APTi) and formerly served as a board member of the southern CT chapter.
In her early career days, Carla worked in employee communications for GE Aircraft Engines and then moved to GE's Corporate Public Relations operation as a spokesperson in media relations. In the latter role, she was the company's researcher for the best-selling business book about Jack Welch: Control Your Destiny or Someone Else Will, by Noel Tichy and Strat Sherman.
A native of Erie, PA, Carla holds a Masters Degree from Fordham University Graduate School of Education, with a specialization in Human Resources and Adult Learning. Earlier, she graduated summa cum laude and Phi Beta Kappa from Syracuse University with dual degrees in Public Relations and Art History. She was the university's finalist for both the Rhodes and Marshall scholarships and was selected as all-University Marshal -- the university's most distinguished honor -- upon her graduation. In 1998, Carla was honored with the distinction of Outstanding Young Alumni for her on-going service and dedication to Syracuse University. In 2010, she established the Carla Fischer '87 Endowed Scholarship Fund to provide scholarship monies at the Newhouse School. In 2015, Carla was named board member of the Syracuse University National Alumni Association. Carla is an avid SU sports fan (superfan?) and holds season tickets for Men's and Women's basketball, football, and lacrosse. She resides in Syracuse, New York.

Click here to learn more about our partners and associates.